Central NY Cardiology offers treatments for patients with aortic stenosis, including Trancatheter Aortic Valve Replacement (TAVR), a groundbreaking, minimally invasive procedure that opens up treatment options for people with severe aortic stenosis.
Minimally Invasive Treatment for Severe Aortic Stenosis
TVAR is a less invasive procedure than open-heart surgery that allows a new valve to be inserted within the diseased aortic valve. Not everyone is a candidate for TAVR, but it may be an option for certain people who are not able to have open-heart surgery. Please consult with your doctor to see if this 
Treatment for Severe Aortic Stenosis
is right for you.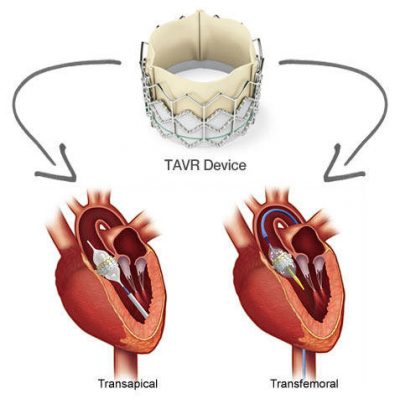 Symptoms of Aortic Stenosis
Some patients with aortic stenosis don't experience any outward symptoms at all. If you do experience symptoms they might include:
Chest pain
Fatigue
Sortness in Breath
Lightheadedness, Feeling Dizzy and or fainting
Difficulty when exercising
If you have any of the symptoms ask your Dr. to test you for aortic stenosis. You may be a candidate for the TAVR Procedure.